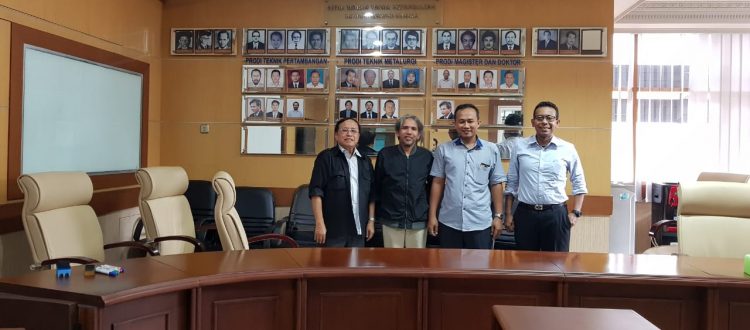 Installation Survey of PLTS (Solar Power Plant) by PT Sumber Energi Sukses Makmur
As a follow-up to the signing of MoA of a collaboration between PT Sumber Energi Sukses Makmur and FTTM ITB, on Thursday 11 April 2019 a survey was conducted on installing solar power plants by PT Sumber Energi Sukses Makmur on the 5th floor of Labtek IVA, Mining Engineering and
Metallurgical Engineering Study Program.
This survey is one form of cooperation listed in the MoA, such as the provision and installation of solar power plants by SESM which will be installed in Labtek IVA Building.
In addition to providing and installing PLTS, both parties will also work in various scopes such as research and development (R&D) of solar power plants, provide advisory in the field of solar power plants according to their expertise, full support for R&D in the metallurgy sector especially on application of
solar power plant.
/?php comments_template(); ?>